Welcome to To & Fro!
We sell cute, functional Packing Sets for all your sights & sees!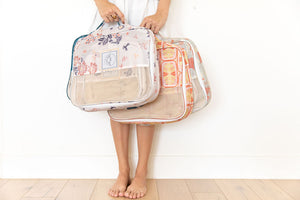 What are To & Fro Packing Cubes?!
To & Fro Packing Cubes are nylon ripstop bags designed to help you optimize space & organization while you travel. Our Packing Cubes are durable and made to fit the most! Check out our Womens, Mens & Kids Packing Sets available now!